THE LONG HAUL: A king suite is one room type of Everhome, an extended-stay brand Choice Hotels International launched in January. The company recently signed two 'multi-pack' deals with developers in California and Texas. Episode 287 of Lodging Leaders podcast explores the strength and resiliency of the extended-stay lodging sector as the coronavirus pandemic strains the financial performance of transient and group hotels.
Lodging investors find a room with a kitchen is 'a good place to be' in the COVID-19 age
Hotels in the economy extended-stay category are riding the COVID-19 wave by providing a service that until recently many hospitality consumers had overlooked – the invitation to shelter in place as long as you want to at an affordable rate.
Andrew Alexander, president of Red Roof, said the economy segment is the sweet spot for the hoteliers these days. But it's truly the saving grace for extended-stay hotels.
Red Roof added HomeTowne Studios to its brand family in 2018. It launched as a conversion brand and in April 2019, Red Roof rolled out a new-build prototype for the brand. And it's proven to be a shining star.
HomeTowne Studios business performance is up compared to the second quarter of last year, Alexander said. "Economy extended stay is truly the perfect place to be when you have this kind of downturn," he said. "People are not sure where their lives are going and this is a great place for them to be while in transition."
HomeTowne Studios' primary guest demographic is a mix of residents displaced because of an economic loss resulting from the coronavirus pandemic and essential workers such as health care professionals who do not want to risk taking the virus home or they want to live closer to the hospital where they're needed.
Occupancy in HomeTowne Studios is more than 80 percent, Alexander said. Owners of economy extended-stay hotels are "having a good summer. It shows that the economy segment is a really good place to be," he said.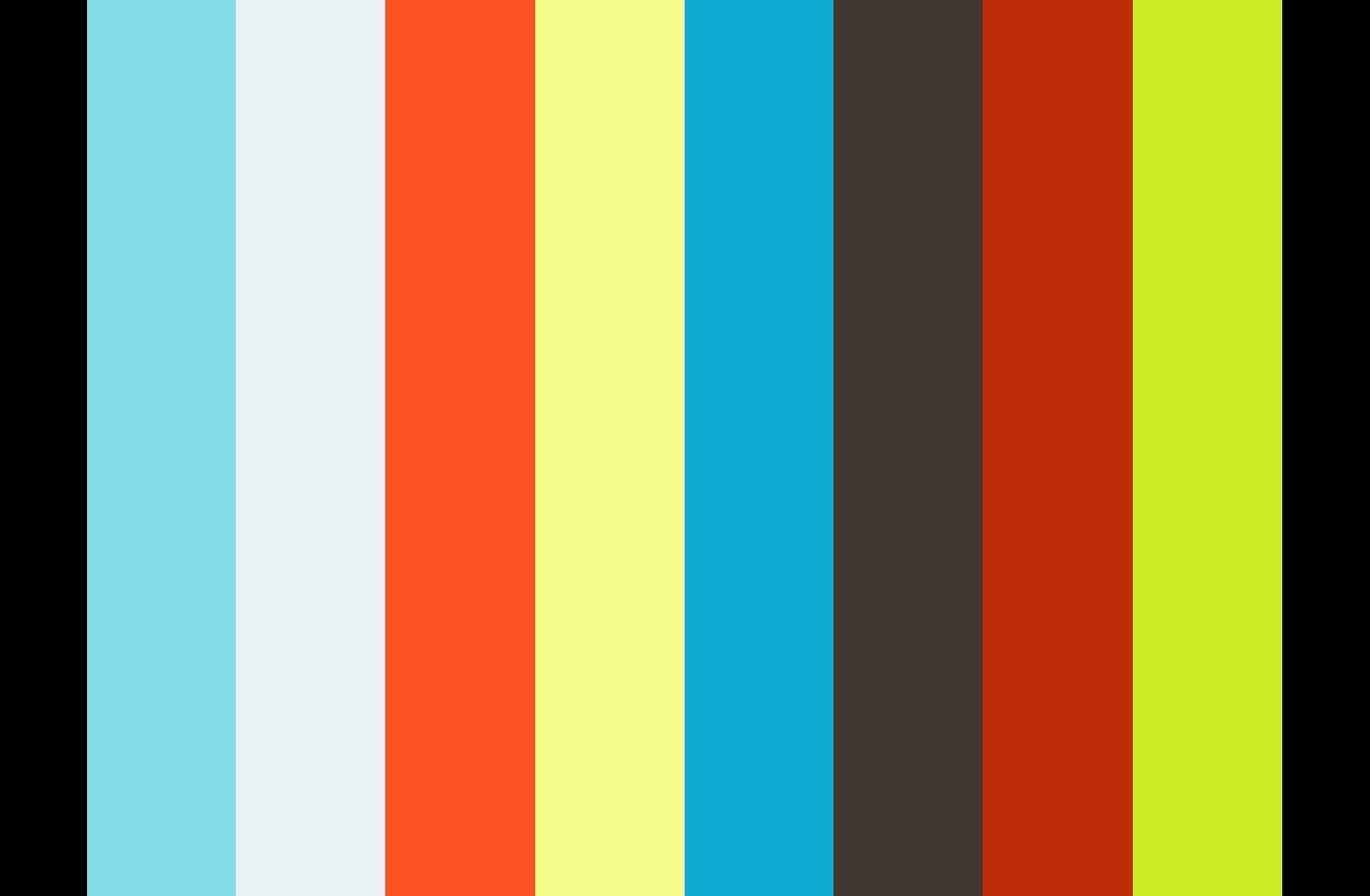 Discounts Maintain Occupancy
The Highland Group recently reported that extended-stay hotels in all price tiers reported a loss in occupancy over the first six months of the 2020, but the economy-segmented accommodations had a 4 percent drop while mid-price and upscale charted occupancy declines of 26 percent and 53 percent, respectively.
Extended-stay residents typically seek out the lowest price points as they plan to stay longer term. For that reason, Mark Skinner, partner at The Highland Group and author of the report, expects to see a rate war of sorts.
He notes it's a matter of time before hotels in the higher-priced tiers begin to lower their rates to compete. Although he doesn't expect it to last for long.
"During contractionary periods extended-stay hotels tend to focus on occupancy more than rate," Skinner said. "So the way to do that is to go after longer term guests at a discount. It happens in all three price segments, but particularly the change is more abrupt in the upscale end."
The Highland Group's report charts revenue losses in April among mid-price and upscale extended-stay hotels that are steeper than the economy segment. But it shows an across-the-board increase in room revenue, with the economy segment's June room revenue nearing March levels.
The Highland Group charts discounted rates in economy, mid-price and upscale extended-stay hotels in the first six months of the year. As the coronavirus pandemic hit the hospitality industry, extended-stay hotels dropped rate by almost half. But economy, which was already low, did not discount as much as its higher-price competitors and therefore kept its revenue in check.
"What tends to happen in contractionary periods is the discounts offered by extended-stay hotels are usually deeper than the overall hotel industry because they're trying to keep that occupancy margin the highest," Skinner said.
Before the end of 2020, the rate adjustments will impact the earning power of the extended-stay industry.
Skinner said an increase in supply in extended-stay's upscale sector will put pressure on rates across the board. "There are a lot of new and reopened rooms in the extended-stay field that are at higher price points, and as they try to build business they're going to notice the success of extended stay at lower price points and try to take some of that business. They won't go to the very, very lowest price levels but they will dip into some fairly heavily discounted rates, and that will put pressure on extended stay rates overall."
A plus of the coronavirus crisis is that extended-stay hotels in all segments have seen operational costs decline as they cut back on housekeeping and put away the hot-breakfast buffets.
CBRE recently reported that hotels in all sectors were able to lower their operational costs in July, with extended-stay reducing departmental expenses by nearly 32 percent per room.
Skinner expects owners and managers of extended-stay hotels to re-examine what amenities to bring back and what to set aside as the industry recovers post-pandemic. He believes upscale brands will bring back the evening social hour because that's when the general manager and director of sales can build customer relations. "It will probably look different than before, but I think it will come back."
MORE ROOM, LESS RATE: The Highland Group reports the growth in room supply in extended-stay is on the upswing. When the coronavirus pandemic struck many hotels were in construction while many others closed for business. By July, there were 526,000 rooms in extended-stay sector, an increase of more than 8 percent over July 2019. It's the largest increase in extended-stay room supply The Highland Group has ever reported. The new rooms as well as the reopened rooms will put pressure on rates in the coming months.
Widening Margins
Depending on how you look at it, the coronavirus crisis is either forcing or allowing hotel brands to review brand standards and guest amenities as they prepare for a post-pandemic comeback.
Many companies, such as Extended Stay America, have created new programs to take advantage of current guest trends. It is reviewing its overall business performance and may permanently shift their sales and marketing and guest-service programs to continue with the strategies as the crisis eases.
Bruce Haase, president and CEO, said the company is marketing to displaced college students who cannot share dorm rooms during the pandemic. Extended Stay America hotels in university towns are promoting Stay Smart, an off-campus program that caters to college students. Haase said the company got the idea from the sales team at an ESA in a Morgantown, West Virginia, home of West Virginia University.
The results of the program will show at the end of the third and fourth quarters.
Extended Stay America lost money in the second quarter, but the midscale brand changed the definition of success in the age of COVID-19. While the hospitality industry saw many hotels close all the way or partially and the loss millions of jobs nationwide, Extended Stay America was able to keep its 636 hotels open and most of its 8,000 employees working. At the end of June, its hotels had an average across-the-board occupancy of 80 percent, up from a low of 50 percent in mid-April.
GROWTH TRAJECTORY: Extended Stay America charted the steady rise in occupancy and ADR during the course of the coronavirus pandemic, laid out on this page in its second-quarter earnings report. As with most extended-stay hotels in economy and midscale price tiers, business performance proved to be resilient.
Haase became president and CEO of Extended Stay America last November. Like any new leader, Haase had some big plans for the brand, which launched a franchising initiative two and a half years earlier.
It manages or franchises about 70 Extended Stay America hotels, but the rest of its portfolio is owned by ESH Hospitality, its pair-shared REIT.
Among Haase's first initiatives was to right the ship at Extended Stay America by reducing the amount of transient room nights sold and return the company to its true mission of providing long-term stays for people in search of a home.
More than a third of its guests were transient, and Haase wanted to reduce that to about 20 percent to position the brand to get a stronger hold on the extended-stay category. "Transient guests are not our sweet spot," he said.
Haase thought the strategy would take some time to show results. But that was before the coronavirus struck. "The pandemic accomplished that for us in about a week.
"Anytime there's a downturn in the economy or a national emergency it affects people's lives and they need short-term housing. We leaned heavily into that early on."
The company's sales teams went after truly long-term business by offering discounts on stays of 60 days or more. And it saw a lot of business from local folks who were displaced. It's returned to the retail rate now, but Haase says the beauty of extended-stay is the flexibility in pricing it offer owners and operators.
Long-Term Business
Though Extended Stay America saw a decrease in business from its national accounts in the second quarter, it made up for the loss by generating new business from other groups including people working in warehousing and logistics for online retailers such as Amazon and other working-class folks. These business travelers, Haase said, "do not have the luxury to sit on Zoom calls. They have to be physically present for their jobs and that's a good thing."
The key to sustaining this business post-pandemic is serving guests where they're at today.
Guests want full control over their stay, Haase said. Whether they're traveling for business or for leisure, they appreciate and use the kitchens. "We got a lot of new customers trying us for the first time," he said. "It's all about the service; it's all about the relationship with your guest. It's really about being there for people when they need you."
The extended-stay hotel concept is 35 years old. Jack DeBoer, considered the father of the extended-stay concept, and Robert L. Brock are co-founders of Residence Inn, an upscale extended-stay brand now owned by Marriott International.
DeBoer went on to create Value Place for the budget segment in 2003. Value Place changed its name in 2015 to WoodSpring Suites and in February 2018 Choice Hotels International acquired the brand.
Choice Hotels has long had MainStay Suites and Suburban as legacy brands. MainStay is a midscale conversion brand when it stands alone, but in recent years Choice has paired it with Sleep Inn in new-build dual-brand projects. Suburban is a conversion brand fixed in the economy segment.
Choice Hotels parlayed its new-construction extended-stay play into a fourth brand, launching Everhome Suites in January in the midscale segment.
Matt McElhare, director of extended-stay brand strategy and operations at Choice Hotels, said The Highland Group's report bears out as Choice Hotels is celebrating the resiliency of its extended-stay brand family amid the coronavirus crisis.
He said Choice recently signed two multi-hotel development deals for Everhome – a 10-hotel package in Southern California and a four-hotel deal in Austin, Texas. The franchise development strategy is borrowed from WoodSpring, which focuses on cluster-development deals in suburban and tertiary markets throughout the country.
Like others interviewed for this report, McElhare said Choice Hotels' extended-stay guests are truly in it for the long term as the core guest is less transient than before the pandemic. "That's driven up our extended stay occupancy levels across our brands," he said.
Guests are essential workers in health care, logistics and construction. During the summer, the extended-stay hotels saw an increase in leisure travelers who like the option of a full kitchen in the room.
Though the lengths of stay vary across the guest demographic, McElhare said, "Core extended-stay residents – folks in transition looking for a short-term residential solution – is demand that's always there, and that's helped contribute to the performance of the segment."
For franchisees of Choice Hotels' extended-stay brands, the midscale and economy segments drive the highest operating margins, McElhare said. "For our WoodSpring Suites brands, for example, about 70 percent of the brand in 2019 was in the 54 percent margin. As we look at this year, these margins have remained relatively stable."
The extended-stay business model in the lower-priced tiers "allows for costs to be reduced to maintain margins, which makes it an effective investment."
Resources and Links